Rivendell Quickbeam w/ 16T Dura-Ace Cog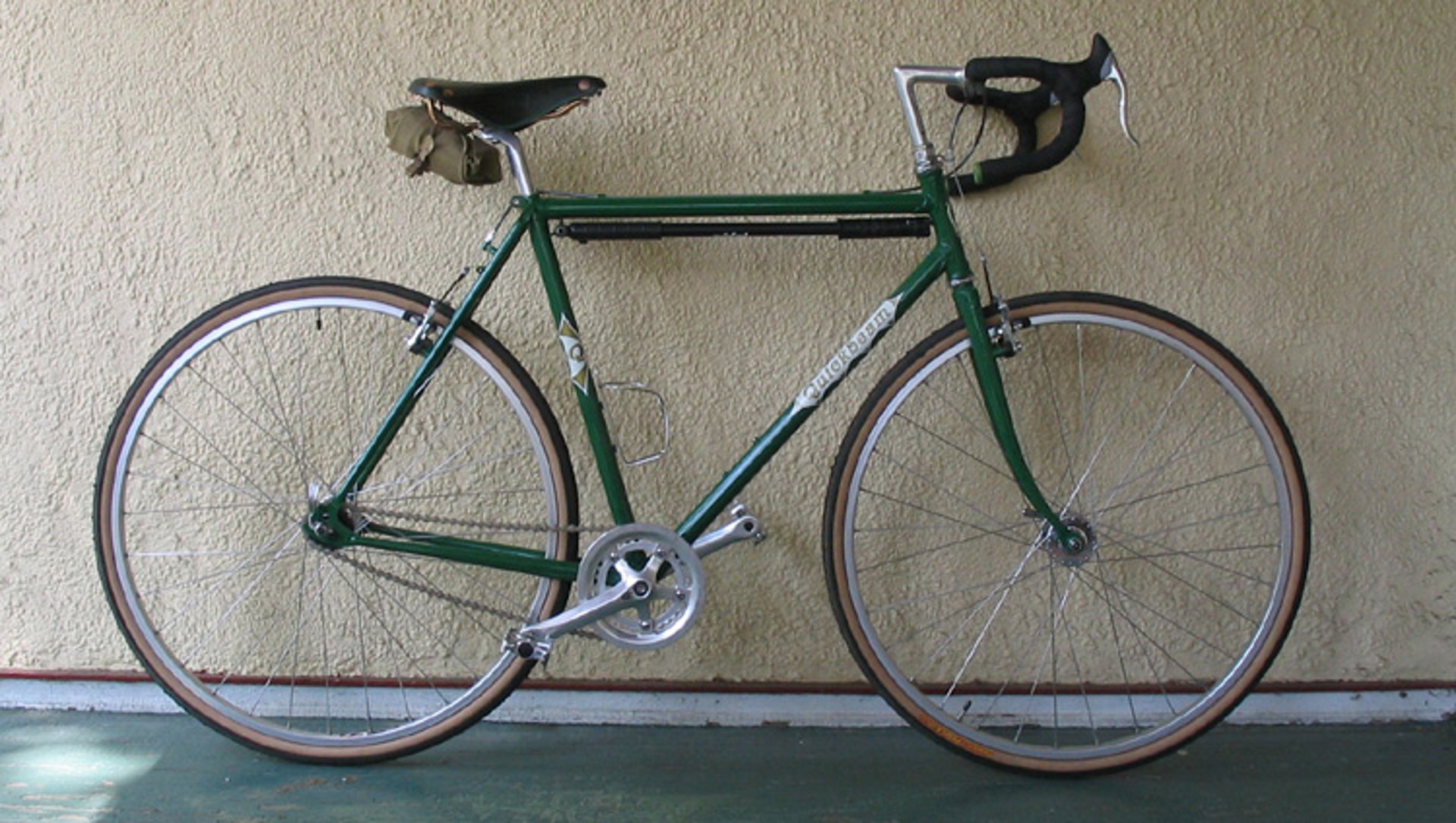 I've attached a photo of my new Rivendell Quickbeam. I added a 16T Dura-Ace cog to make it a true fixie; it comes with an 18T freewheel.
Other mods
I replaced the 170mm Sugino crank with an identically logoed 165 and added a green Brooks B17 saddle and black cork tape. The toughest thing to source was those green Velox bar plugs. Stock items include the Nitto Noodle bars, Nitto stem and seat post, and Shimano canti brakes with Tiagra levers. The stock Pasela 700x35 tires seem perfect for me. It's great fun as I slowly build my mileage back up...