Thorvald Ellegaard c.1911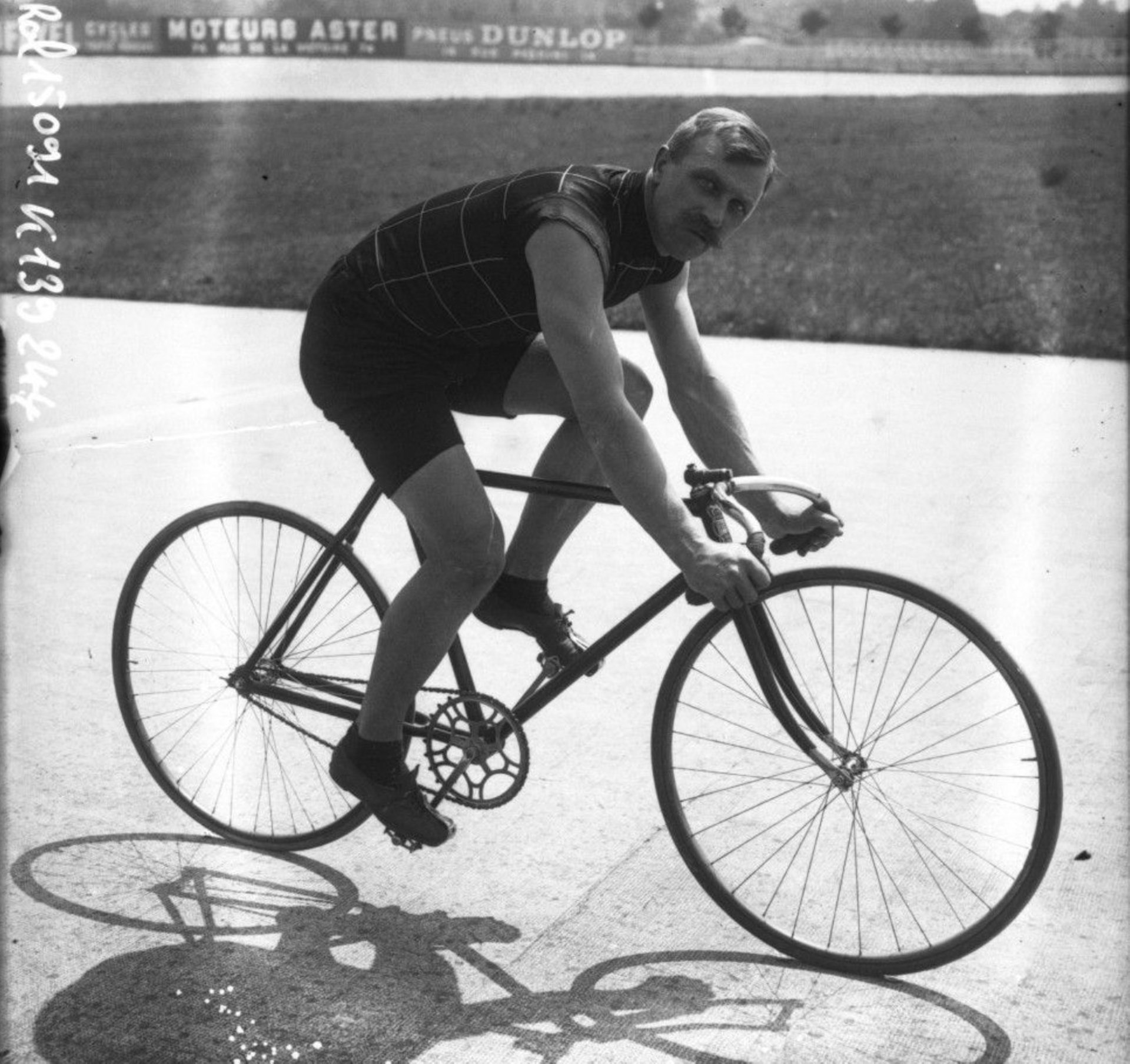 Thorvald Ellegaard, born Thorvald Kristian Kristensen on March 7, 1877, was a prominent Danish track racing cyclist. His birthplace was Fangel, a village 12 kilometers southwest of Odense on Funen, a Danish island. Ellegaard was well-known for his successes during the early 20th century, winning the world professional sprint title six times and three European and 24 national titles. He also won the Grand Prix de Paris in 1901 and 1911.
Ellegaard's career spanned over 31 years, during which he competed in 1,560 significant races and won 925 of them. He and his brother Peter changed their last name to Ellegaard, named after the farm where they were born.
Before becoming a professional cyclist, Ellegaard completed a mason's apprenticeship in 1896. He turned professional in 1898 and gained international recognition by 1899. His talent was further acknowledged in 1901 when he won the world championship in sprint and the Grand Prix de la Ville de Paris.
In 1912, Ellegaard moved to Paris with his family so his daughter, France Ellegaard, could pursue piano training. He competed in his last race on September 26, 1926, at 49. He passed away on April 27, 1954, and was buried at Søllerød cemetery.