Specialized Langster L.A. Edition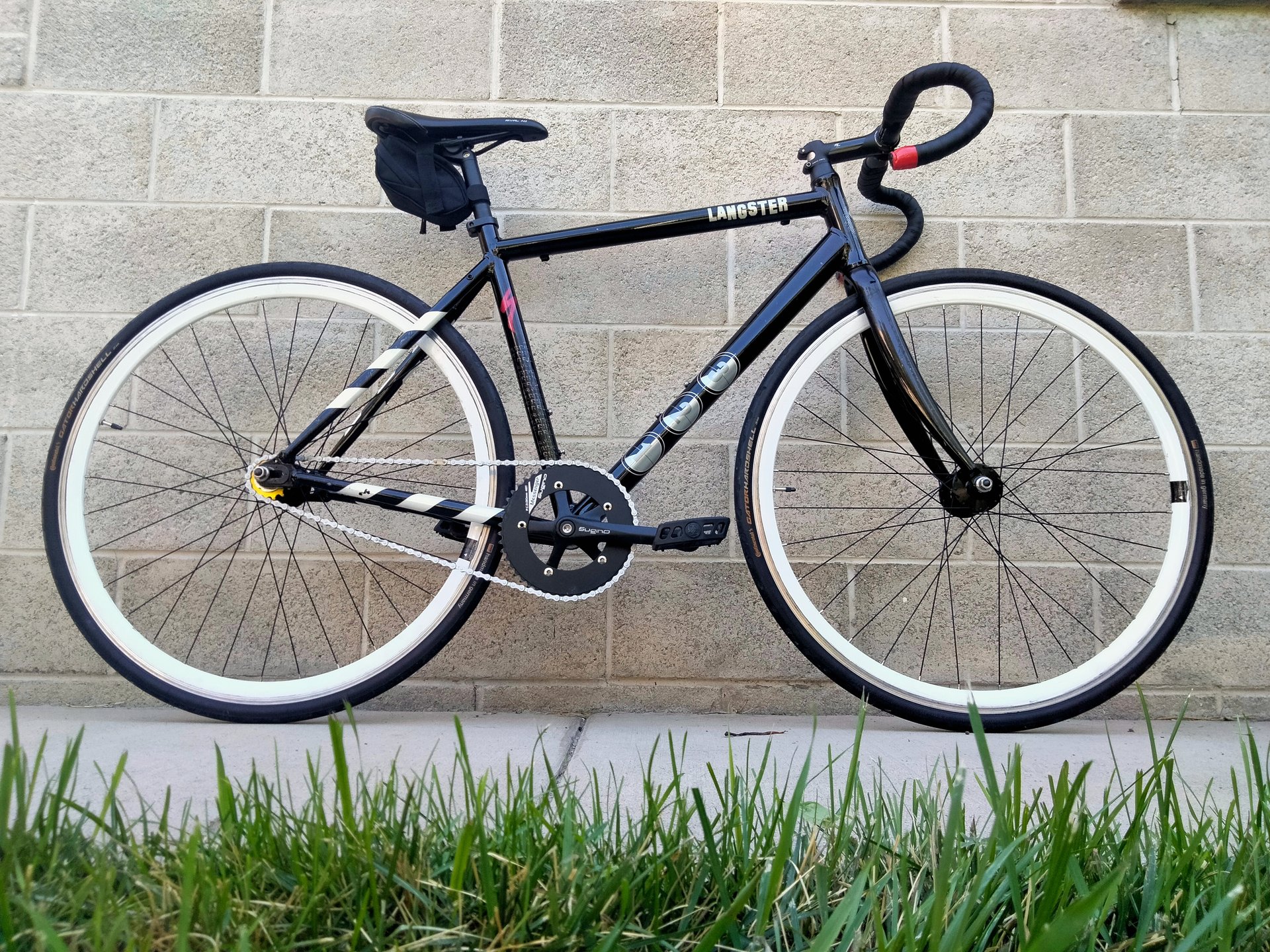 2010 Langster LA special edition, acquired in factory stock single-speed form from the original owner. I removed the freewheel and brakes and swapped a lot of parts out:
16t cog for gold Gran Compe 15t
42t Sugino Messenger for a 48t Messenger with a KMC Rust buster chain.
Cut steer tube for traded-out factory bars and stem for 110mm S Works and 3T Ergonova Pros.
I ditched the white 23c tires for 28c Conti Hardshells and slimed tubes.
Bontrager saddle bag for the roadside kit.
The only plans are to trade pedals out for preferred MTB pedals, new bar tape, and maybe a seat. The bike climbs like a beast, and looking forward to trying to race it in whatever local fixie crits we can find.