The Blood of the Samurai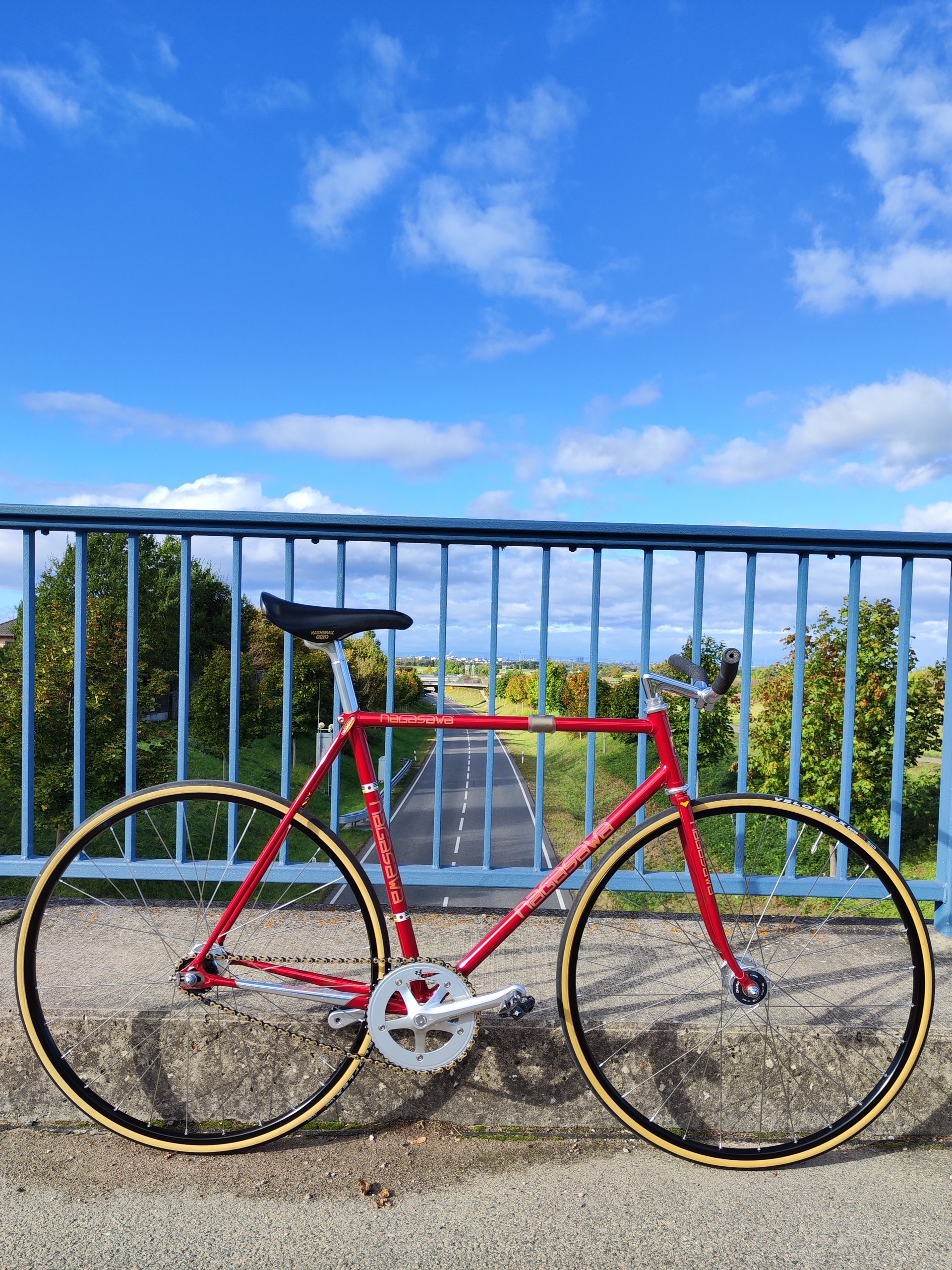 This is my Nagasawa Special in Nakano red. The frameset is built in 2016. You see two different versions with 58°Jaguar stem and Nitto riser bar the other one with 65°Jaguar and Nitto drop bar.
I ride Suntour Superbe Pro cranks with a 49T Zen chainring. 17T Euro Asia cog in the rear.
I really love the drop bar style but mostly I ride it with the riser because its more comfy. Maybe you hate the Time Atac pedals. I really prefer the look of some nice MKS with straps as well, but clipless feels so much better for me.
Peace :)