Real steel from Sweden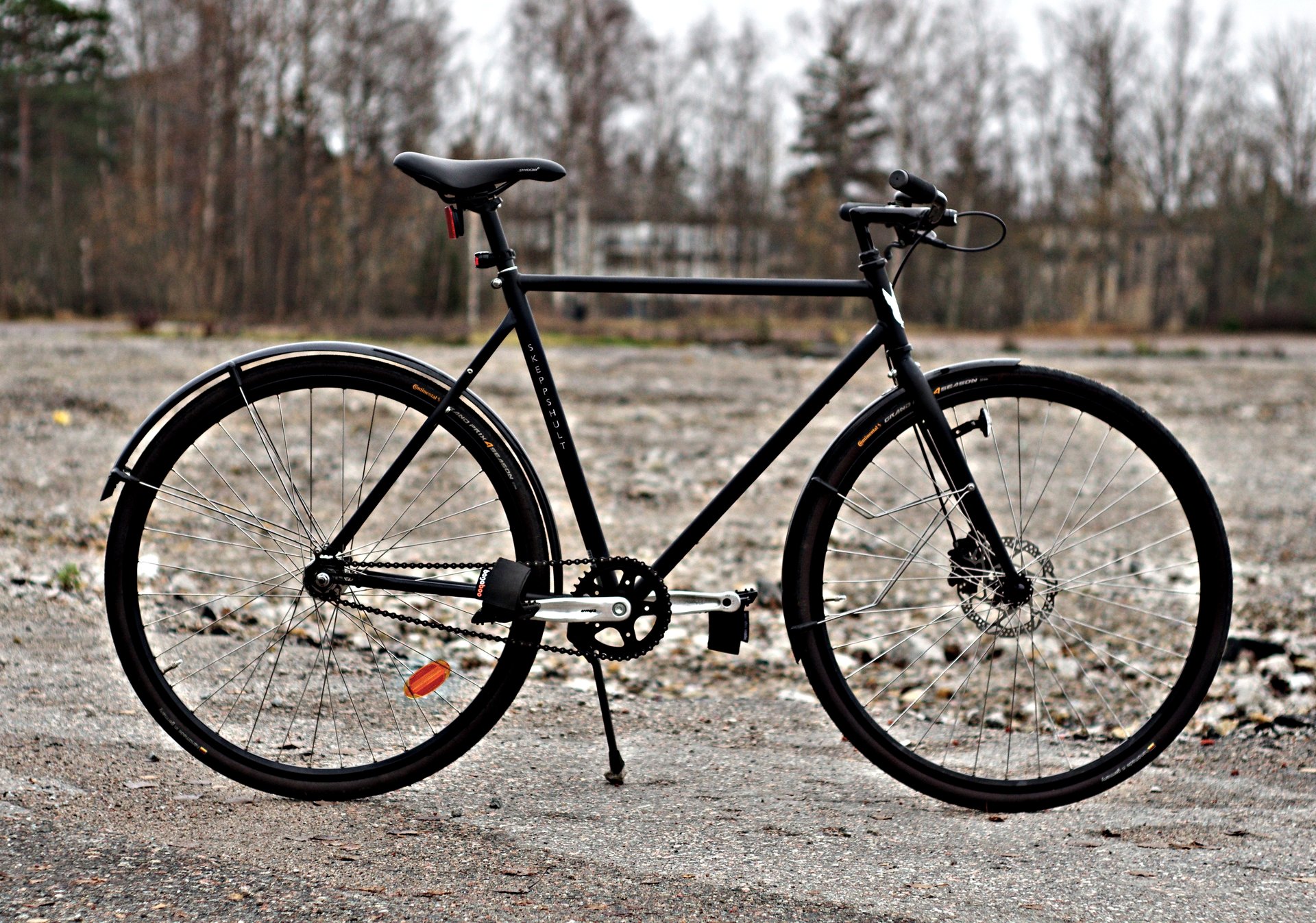 My first fixed-gear bike: the build started with a new city bike with a coaster brake and a basket. The frame is hi-ten steel. We have removed all unnecessary accessories/parts. A local bike shop helped me to build the rear wheel to fit the Miche rear hub.
Swapped the pedals, the tires, the lights, and the stem. The rest of the parts are original: the handlebar, grips, BB, etc. The crank is 38T, and the cog is 13T, which gives a 2,92 gear ratio. Total weight: 12 kg.
I like it because it is light and fast. (for me)
Regards
Ben
11/14 2023.